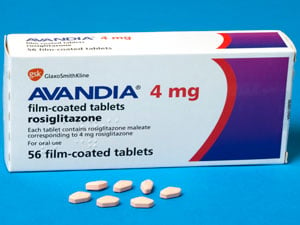 PHOENIX (CBS5) -
Arizona has been awarded more than $3 million in a settlement between 36 other states and the manufacturer of a diabetes drug over allegations of unlawful promotion.
Arizona Attorney General Tom Horne on Thursday said the 37 states and GlaxoSmithKline LLC reached the $90 million settlement after it was alleged the company engaged in the following unlawful and deceptive practices:
Misrepresenting and understating Avandia's cardiovascular risks. The complaint alleges that GSK represented that Avandia had cardiovascular benefits when in fact Avandia did not provide cardiovascular benefits. In fact, Avandia may well have increased cardiovascular risks in patients.
Misrepresenting that Avandia had a positive cholesterol profile when in fact; GSK did not have any competent and reliable scientific evidence to support its cholesterol claim.
GSK also agreed to change how it markets and promotes any diabetes drug, Horne's office stated in a release.
Horne said that of the $3,043,663.56 Arizona receives, $650,000 will be deposited into the Consumer Fraud Revolving Fund for attorney's fees and future investigations, and that he will solicit Requests for Proposal to Arizona third-party organizations and individuals for programs to specifically address childhood obesity which can lead to Type 2 Diabetes.
Copyright 2012 CBS 5 (Meredith Corporation). All rights reserved.