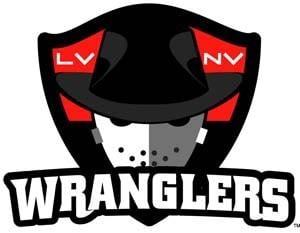 LAS VEGAS (FOX5) -
Blades are being sharpened. Jerseys are being fitted. The ice at Orleans Arena mocks October's near 100-degree weather.
Las Vegas' coolest pro team, the Las Vegas Wranglers, has announced its training camp roster.
The team currently includes four previously unannounced forwards, bringing the current roster to 21.
The Wranglers currently consist of the following:
Goaltenders: Joe Fallon, Mitch O'Keefe
Defensemen: Channing Boe, Cameron Cooper, Josh Godfrey, Nolan Julseth-White, Mike Madill, Eric Springer, Bretton Stamler.
Forwards: Judd Blackwater, Brandon Burlingame, Scott Campbell, Carlo Finucci, Chris Francis, Adam Huxley, Locke Jillson, Michey Lang, Geoff Paukovich, Andrew Sarauer, Joe Schiller, Sean Wiles.
Defenseman Jamie Fritsch, forward Josh Lunder and goaltender Shawn Hunwick have been invited to train with teams in the American Hockey League.
The four newly announced forwards are Paukovich, Finucci, Lang and Burlingame.
Training camp is now open and the team will square off against the Ontario Reign on Thursday, Oct. 4 at 7:05 p.m. in its lone home preseason game.
For tickets and information, visit www.lasvegaswranglers.com.
Copyright 2012 KVVU (KVVU Broadcasting Corporation). All rights reserved.