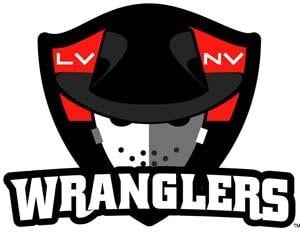 LAS VEGAS (FOX5) -
Fresh off a Western Conference-winning season that saw them make a run at the Kelly Cup, the Las Vegas Wranglers have announced that individual tickets for the 2012-13 season go on sale Saturday.
You may purchase tickets at The Orleans Showroom, any local Boyd Gaming property, or the Town Square Concierge.
You can also obtain tickets at the Orleans Arena Box Office, online at orleansarena.com, or by calling (702)-284-7777.
Tickets are $18.75 for adults, $6 for children 12 and under, and kids two and under may attend for free.
Forget the NHL and its endless labor squabbles, the Wranglers have re-signed key players from last year and have made some promising acquisitions. The Wranglers will take to the ice against the Stockton Thunder during opening weekend, Friday, Oct. 19 and Saturday, Oct. 20.
For more information, visit www.lasvegaswranglers.com.
Copyright 2012 KVVU (KVVU Broadcasting Corporation). All rights reserved.