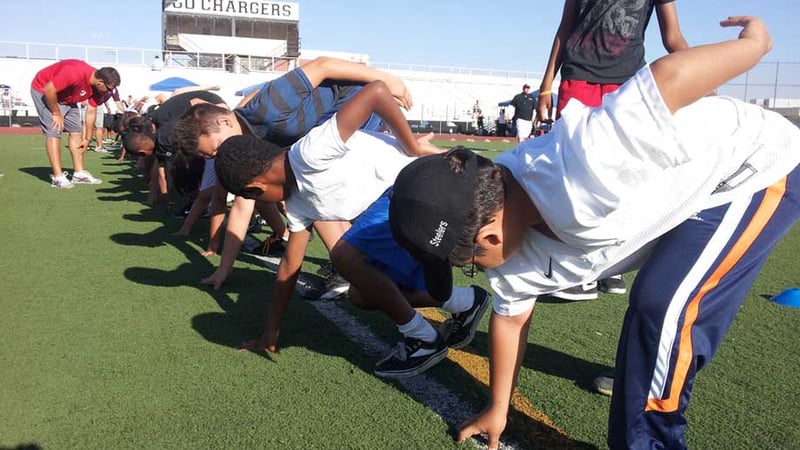 (Eric Youngman/FOX5)
LAS VEGAS (FOX5) -
In an effort to provide Clark County youth with affordable ways to get involved in the community and stay active, two organizations are teaming up to provide a free youth football camp to benefit local youth athletes and disadvantaged youth.

The LVSportz Foundation has partnered with the Day of Champions to provide a free football camp for youth ages 7-14 years.
It is set to continue at Clark High School through noon Tuesday.

Each participant will be taught and supervised by Day of Champions football staff that is made up of some of the top collegiate coaches in the country, along with past Oklahoma University football players, and past and current NFL players.
Players from experienced athletes to youth just learning the game will enhance their skills and learn basic fundamentals geared to their age and skill level.
The LVSportz Foundation will also be handing out information on sports safety to parents and athletes. Including vital information on preventing overuse injuries, heat illness, concussions and other information specifically geared towards youth football participation.
Copyright 2012 KVVU (KVVU Broadcasting Corporation). All rights reserved.