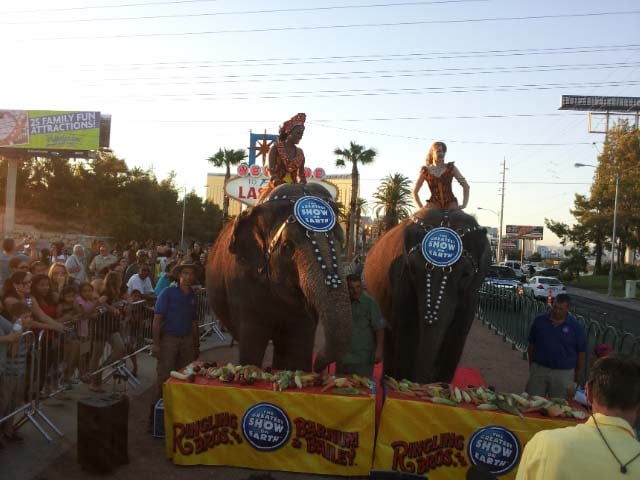 Roger Bryner/FOX5
LAS VEGAS (FOX5) -
It was a once in a lifetime photo op with two elephants and performers from Ringling Bros. and Barnum & Bailey in front of the "Welcome to Fabulous Las Vegas" sign.
On Wednesday, they posed for tourists and locals alike as part of a promotion for the circus show, "DRAGONS."
The show will take place at the Thomas and Mack Center from June 14- 17, tickets are $14, $18, $30 for VIP, $55 for front row and $80 to be a Circus Celebrity.
Tickets can be purchased at the box office by calling 702-739-3267 or by visiting www.unlvtickets.com.
Copyright 2012 KVVU (KVVU Broadcasting Corporation). All rights reserved.