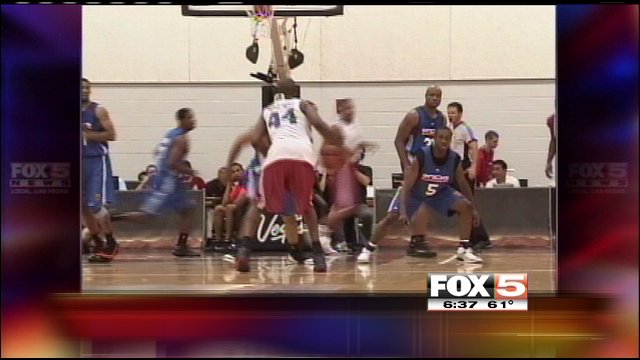 LAS VEGAS (FOX5) -
The National Basketball Association's rising stars are slated to appear in Las Vegas as the league's summer exhibition returns.
The NBA Summer League is set to play games at the Thomas and Mack Center and the Cox Pavilion on July 13-22.
The summer league was canceled last year as a result of the NBA's lockout of players and the labor negotiations that took place. That lockout forced the cancellation of nearly two months worth of games, eventually ending with an accord between team owners and players.
The 2011-2012 season launched on Dec. 25, 2011 with 66 games scheduled per team.
Organizers said the summer league in Las Vegas has been most notable for current stars breaking through.
Stars like Chris Paul, Kevin Durant, Blake Griffin and Jeremy Lin participated in the league just before their rookie seasons.
The NBA did not say which teams or how many will take part. A complete slate of games will be released at a later date, officials said.
Tickets for the Summer League go on sale Jun. 1. Fans will be able to buy tickets at 702-739-3267, at UNLVTickets.com or at the UNLV ticket outlet.
The Summer League has been an annual event in Las Vegas since 2004 featuring newly drafted players by participating teams.
Copyright 2012 KVVU (KVVU Broadcasting Corporation). All rights reserved.