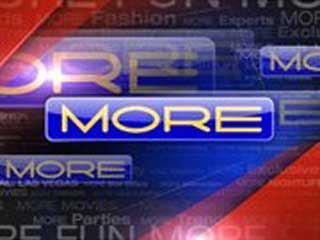 LAS VEGAS (FOX5) -
Comedy-Magic Duo Penn and Teller will host the "13 days of Christmas Blood Drive" for 11th Consecutive Year at the Rio All-Suite Hotel & Casino.
The blood drive will be held Saturday, December 17 through Saturday, December 31 at designated United Blood Services locations and mobile units. Guests may donate at the following locations during the hours below:
6930 West Charleston and 601 Whitney Ranch Dr.
Monday: 8 a.m. to 7 p.m.
Tuesday through Thursday: 12:30 to 7:30 p.m.
Friday through Saturday: 7 a.m. to 5 p.m.
Sunday: Closed
In return for your donation, donors will receive two complimentary tickets to the Penn & Teller show.
Penn & Teller celebrated their 10th anniversary playing at the Rio All-Suite Hotel & Casino in 2010 and have extended their show through 2013.
The duo perform in the Penn & Teller Theatre at the Rio All-Suite Hotel & Casino nightly (dark Thursdays and Fridays) at 9 p.m. Tickets are $75 and $85, or $95 for VIP seating. For tickets, visit the Rio Box Office, call 702-777-7776 or visit www.riolasvegas.com. For groups of 10 or more, please call 702-740-4277.
Copyright FOX5 2011. All rights reserved.