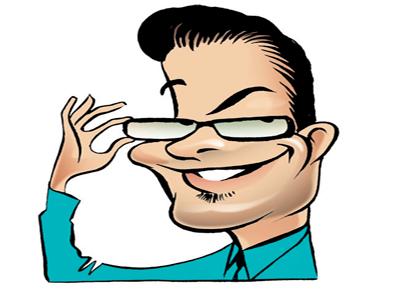 Katsilometes brings more than 20 years of editorial background to his new position as editor of Las Vegas Life. Prior to his most recent role as writer-at-large for Greenspun Media Group, Katsilometes spent eight and a half years at the Las Vegas Sun newspaper, where he was a feature writer, columnist and editor of the Accent section.
Katsilometes has lived in Las Vegas since 1996, spending two years at the Las Vegas Review-Journal newspaper as a sports writer before moving on to the Las Vegas Sun.
While Accent editor, the section placed second three straight years (2002, 2003 and 2004) in the General Excellence category in the national University of Missouri School of Journalism Lifestyle Awards (formerly known as the Penny Press Awards), and Katsilometes was honored as the state's top headline writer for all Nevada daily newspapers in 2003 and 2004 by the Nevada Press Association.
Prior to moving to Las Vegas, he was a sports writer for the Redding Record Searchlight and Chico Enterprise-Record in Northern California. Katsilometes is originally from Pocatello, Idaho, and most of his family lives there and in Boise, Idaho.