Today's Forecast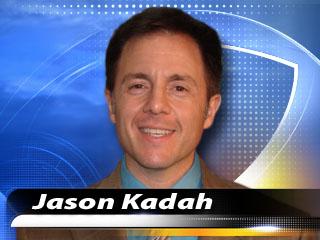 Pleasant but a bit windy this weekend
High temps will top out on either side of 80° this weekend but it will be a bit windy (NE, 15-25mph) on Saturday as a weak disturbance passes to our north and east.
Outside of an isolated shower/t'storm over the higher terrain of Eastern AZ, skies will remain mostly sunny through the weekend.
Another weak disturbance approaches and passes to our north on Tuesday, but once again, the only effect locally will be and increase in winds and a slight decrease in temperatures.
Highs will remain above-normal (75°) through next week!
Meteorologist Jason Kadah